Custom Band Stickers, Not Just for Music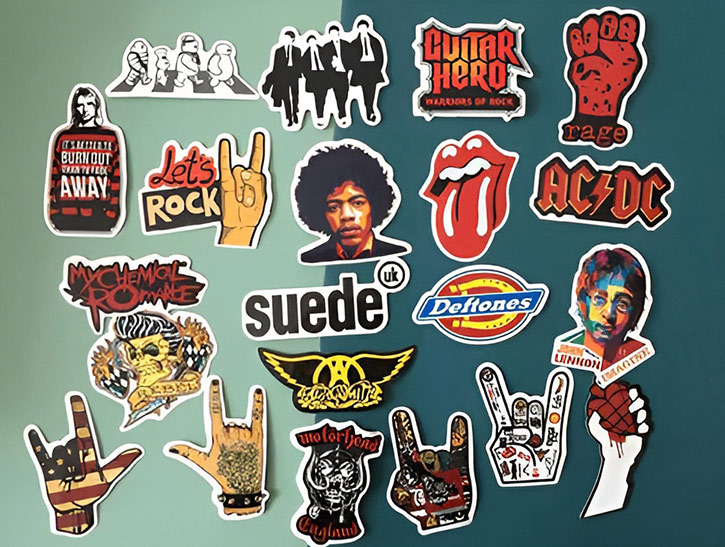 Custom band stickers are a low-cost, high-efficiency investment. Custom band stickers can let your fans show off their support and love for your music, make your band look more professional. What's more, custom band stickers with logo and name can also increase the band's popularity. Our well-designed custom band stickers are easy to use, waterproof, and sun-proof.

Who wouldn't like these beautiful custom band stickers? These cute band stickers can provide fun gifts for friends, family, and loved ones of any age. The exquisite band stickers are versatile and can be applied to guitars, drums, cars, suitcases, notebooks, skateboards, doors, refrigerators, etc.

Whether you are a band, a music lover, or a fan, as long as you like music, we can produce suitable custom labels for you. Of course, we also provide free designs to turn your idea of band stickers into reality.