Shiny Metallic Stickers For Different Labels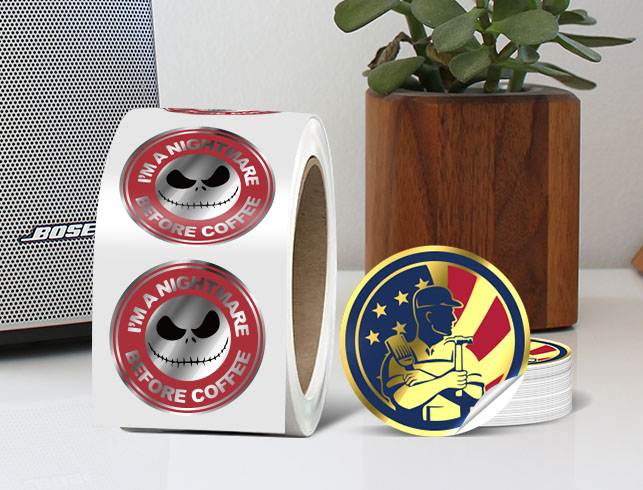 Custom metal stickers are suitable for any common and premium product. Metallic stickers are personalized shiny stickers full of energy and look fun. It applies to a wide application of product stickers, promotional materials, notebook labels, drinking water bottles, cosmetics, scented candles and other high-end items.
We can cut metal sticker labels into any shape, from clean simple squares to complex custom shapes. We have no minimum order quantities, no matter how special your product is, our metal stickers are a nice choice! The stability and elegant appearance of metallic films are good ideals for a variety of labeling and promotional uses.

Hightlight Features:
● High-quality mirror effects with special laminate and durability.
● Gorgeous outlook with strong gloss, easy to use.
● The metal sticker unique stable appearance and perfect print effect.
● Suitable for Indoor and outdoor use, UV-protection, waterproof, tear-resistant.
● Be of high quality, excellent print quality, clear graphics
● Suitable for smooth surfaces, such as promotional materials, laptops, jewelry and applications for other high-end items.